Visionary Leadership Award
When EACUBO celebrated the milestone of a century of commitment to strengthening higher education, we marked this occasion by recognizing an individual whose leadership has had a profound impact on the growth and development of our profession and on the Association itself by creating the Visionary Leadership Award.
A recipient of the award represents entry into into an "EACUBO Hall of Fame," comprised of those who have significantly impacted the Association in its first century, and whose commitments, work, ideals and past leadership are expected to sustain the Association and our shared higher education community for many years to come. In this case, EACUBO has been doubly fortunate to have two such individuals who have been named to receive this recognition with our sincere appreciation. These Visionary Leaders were celebrated at our recent 100th meeting that was held in Baltimore, Maryland, October 13-16, 2019. 
It is our privilege to present this award to William S. Reed and Yoke San Reynolds.
William S. Reed
Will Reed has held a variety of high-level positions in higher education. His career includes work with the U.S. Atomic Energy Commission (AEC) as a contract negotiator with major research universities and as administrator of the AEC's Health and Safety Laboratory. Mr. Reed was an administrative officer in India and New York for the Ford Foundation, the director of personnel at Princeton University, the vice president for development and alumni affairs at Kenyon College, the vice president for finance and administration and treasurer at Williams College, and the vice president for finance and administration at Wellesley College. 
Mr. Reed was one of the founders of United Educators (UE, formerly the School College University Underwriters, SCUUL) and was the co-founder of the Boston Consortium for Higher Education, which seeks to reduce administrative costs through collaboration. For more than 20 years, Mr. Reed helped guide the Forum for Higher Education, a national group that brings together thought-leaders to work on solutions to complex questions and challenges. He was also very involved with EACUBO and authored many articles for NACUBO as well as the book, Financial Responsibilities of Governing Boards, that was published by NACUBO and the Association of Governing Boards (AGB) in 2001.
Other governance positions that Mr. Reed has held included: serving as vice chair of the Board of Trustees for Colby Sawyer College from 2007 to 2016 and its chair of the Academic Advisors Committee. Mr. Reed served on the Board of Trustees for the Davis Educational Foundation from 2007 to 2018, serving as chair of the Board from 2011-2018. Under his leadership, the Foundation directly engaged hundreds of university and college leaders in addressing issues of access, cost and quality of higher education.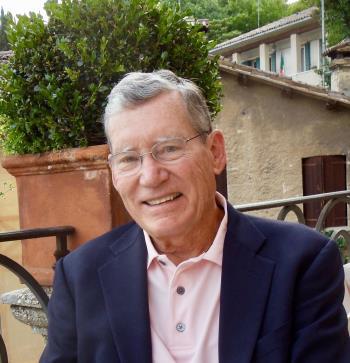 Yoke San Reynolds
Yoke San Reynolds has served 24 years in higher education financial management in eight positions at three universities. She participated in major endeavors including overseeing the merger of two separate finance/business organizations of Cornell University's private and public segments. She also led the effort to build the logistical and financial infrastructure for a brand-new fundraising division at the University at Albany, SUNY. At the University of Virginia, she pioneered new approaches to endowment distribution, bond financing, negotiation strategy for sponsored-research reimbursements, performance-based compensation, and pooled investment of operating and reserve capital. These innovative approaches have become models for many other universities.
Besides developing curriculum and teaching courses for professional associations, Ms. Reynolds has also written articles, reviewed publications and led the development of NACUBO's Management Analysis and Decision Support book. She also co-authored Finances of Research Universities for the Council on Governmental Relations (COGR). She served as EACUBO's president in 2005 and on the NACUBO and COGR boards. While serving in the COGR board from 2002-2008, she met with numerous federal agencies - the Office of Management and Budget (OMB), the National Science Foundation (NSF), the National Institutes of Health (NIH), and the Office of Navel Research (ONR) - to develop effective interpretations of sponsored-research institutions. As chair of NACUBO's Accounting Principles Council, she led its trailblazing visit to FASB/GASB on higher education financial reporting. Ms. Reynolds represented higher education in presenting evidence to federal regulators and legislators to forestall mandatory endowment distributions, and in advocacy efforts in financial aid and federal reimbursements. 
Ms. Reynolds believes strongly in developing staff and has consistently recommended individuals for leadership programs, professional opportunities and awards. She credits her EACUBO colleagues for inspiring her and serving as trusted sounding boards throughout her higher education career.